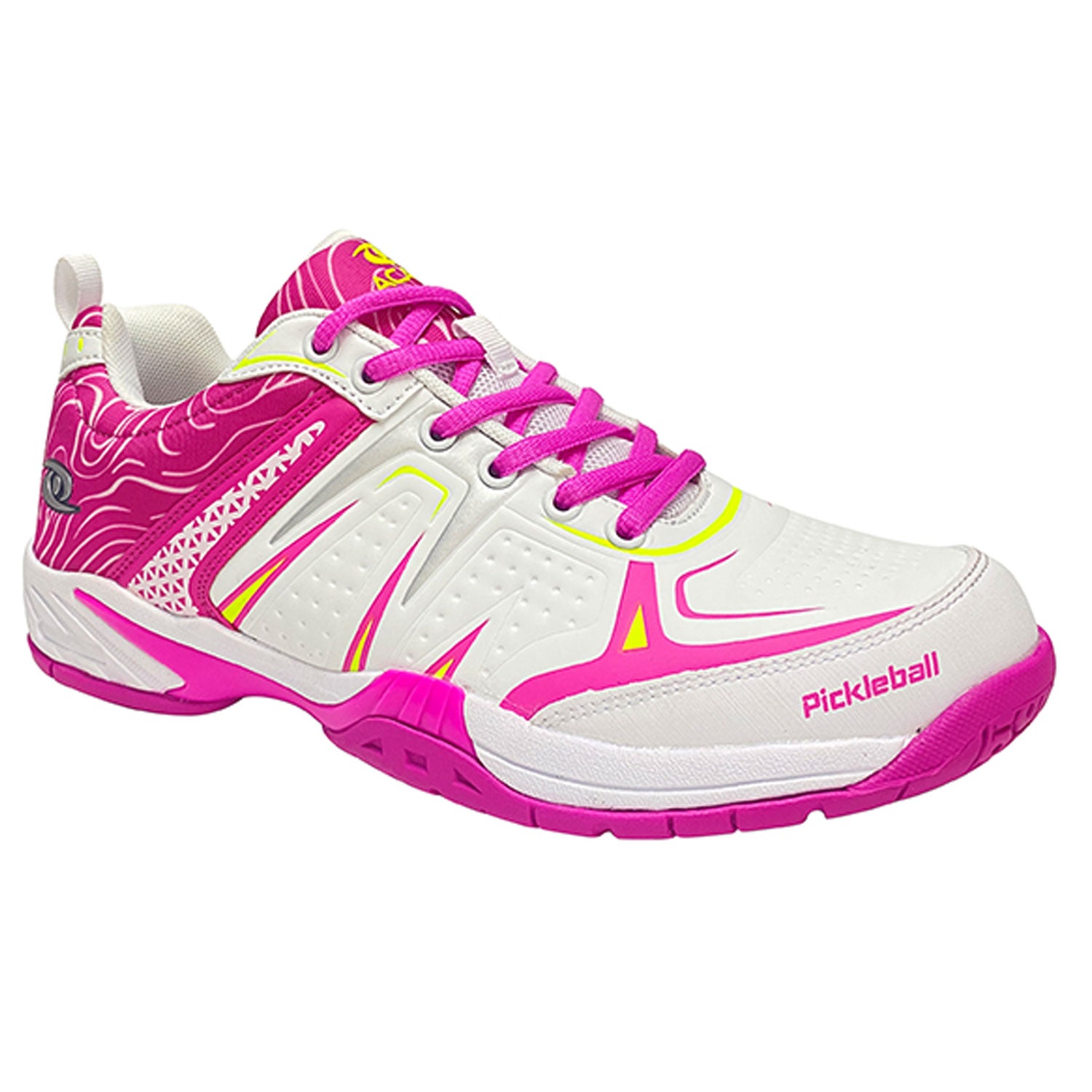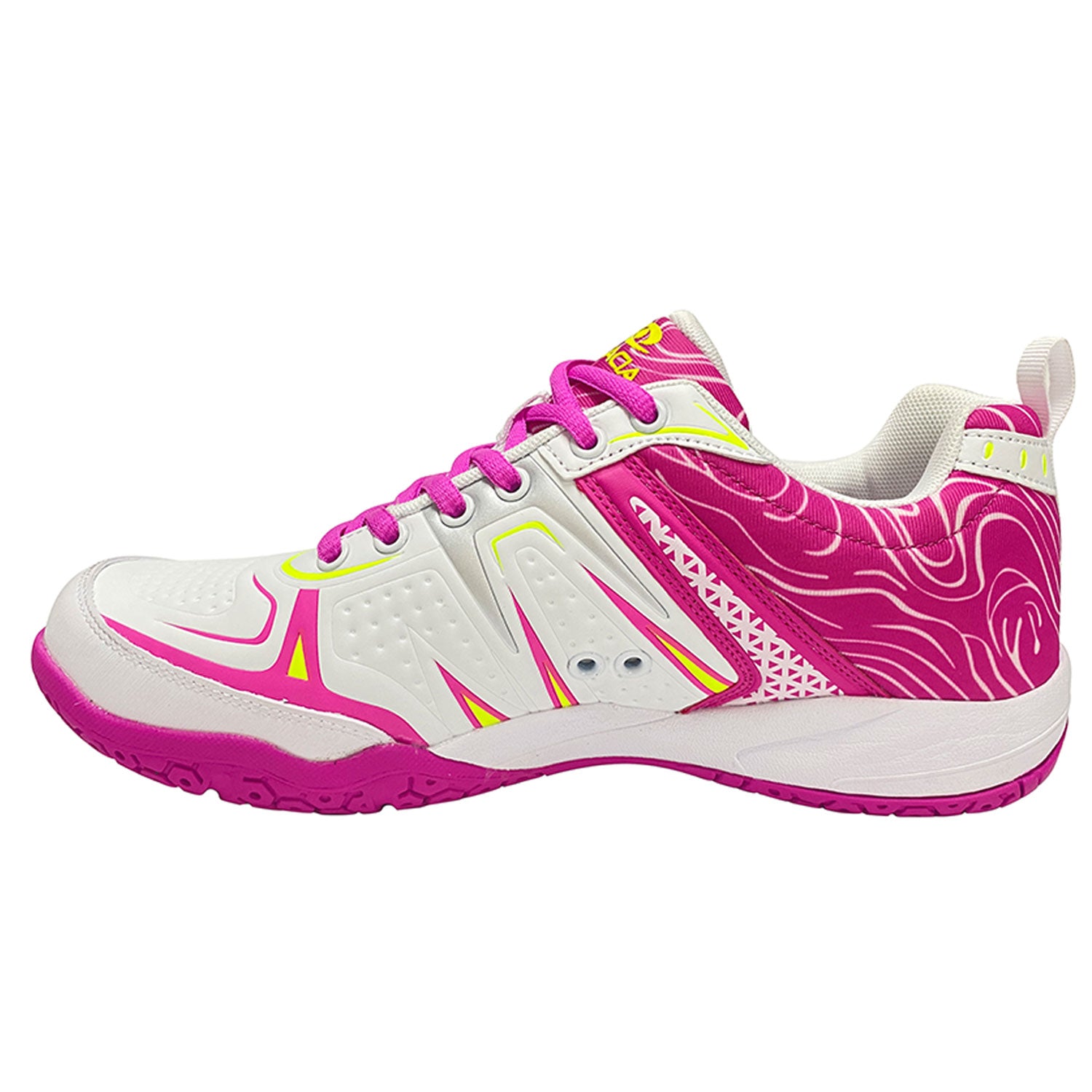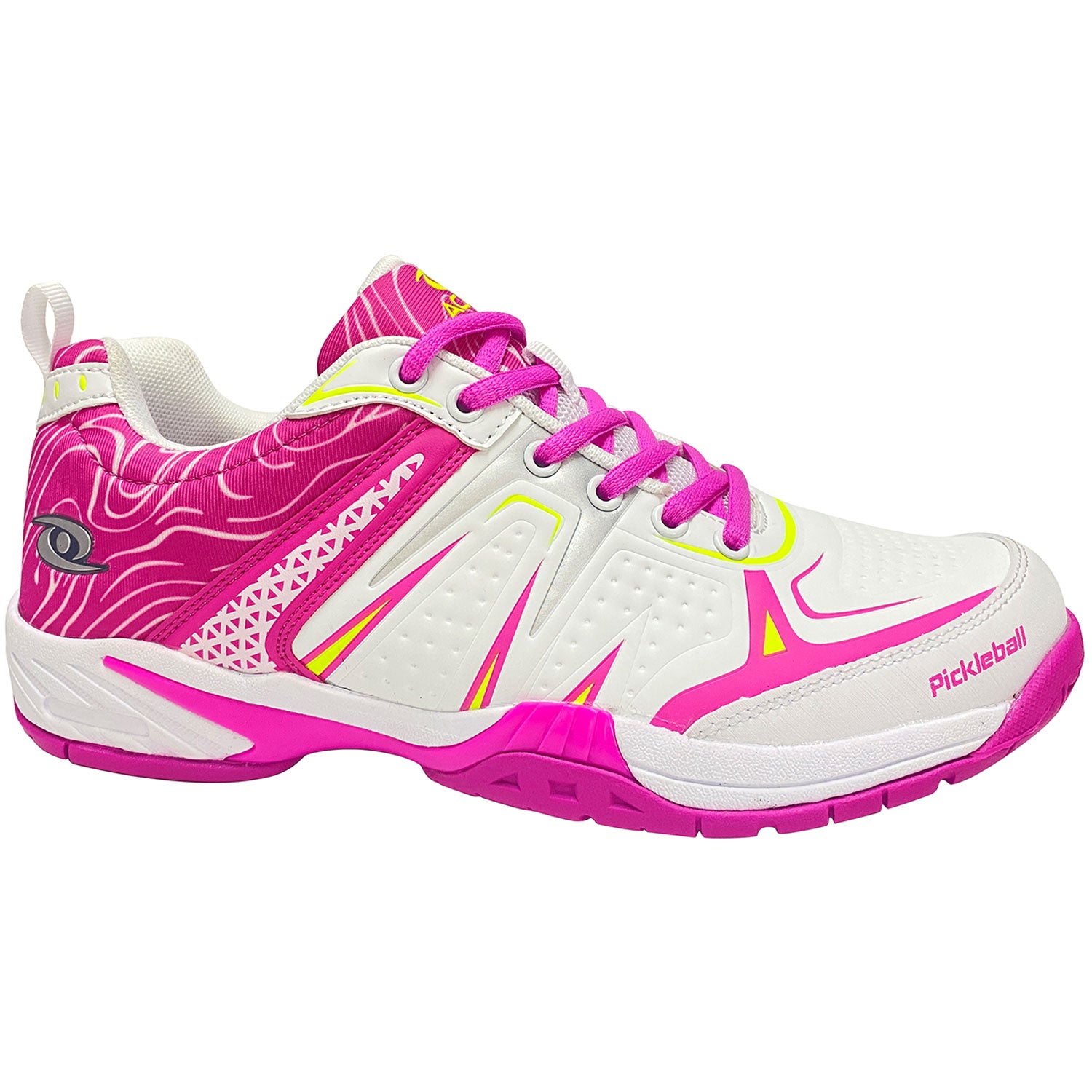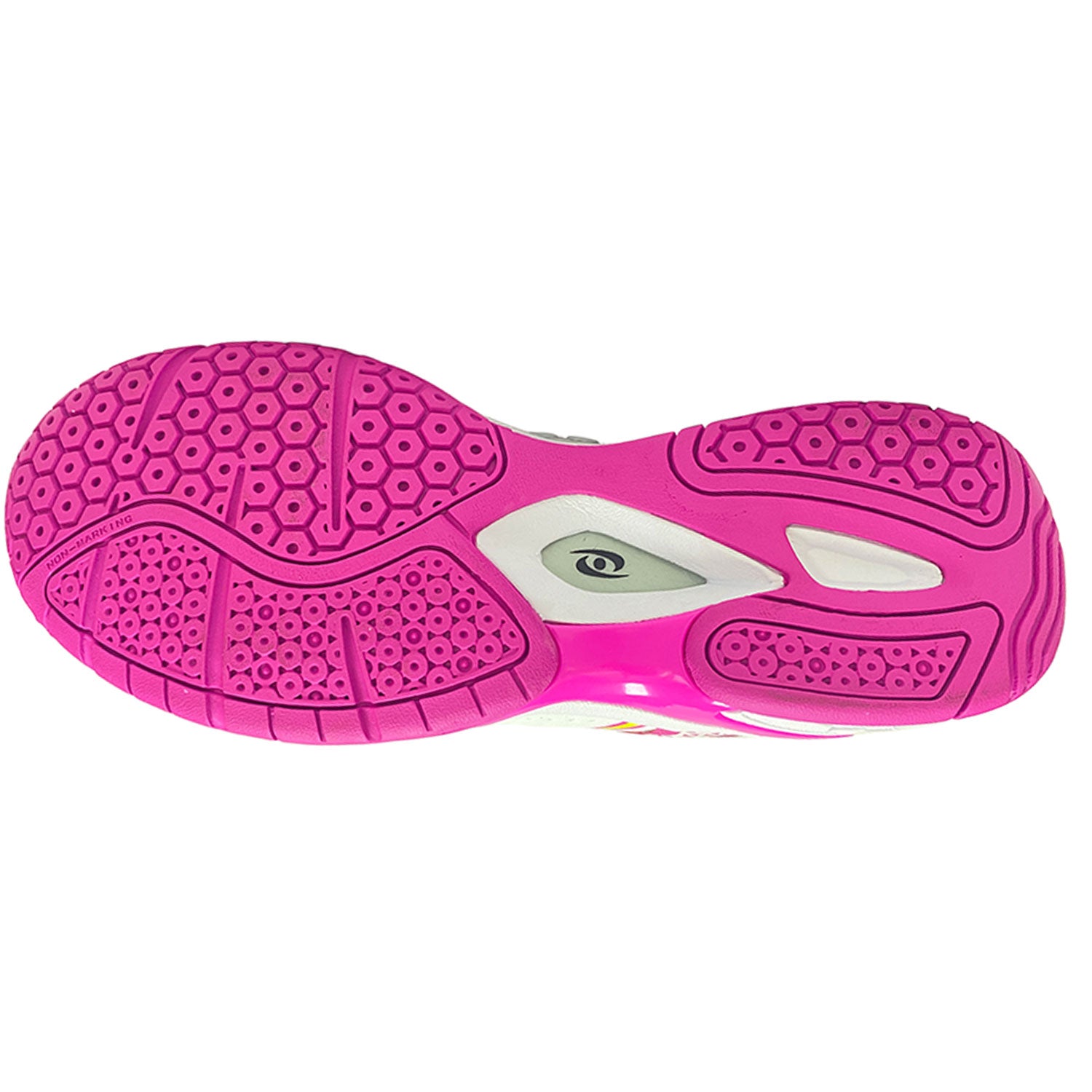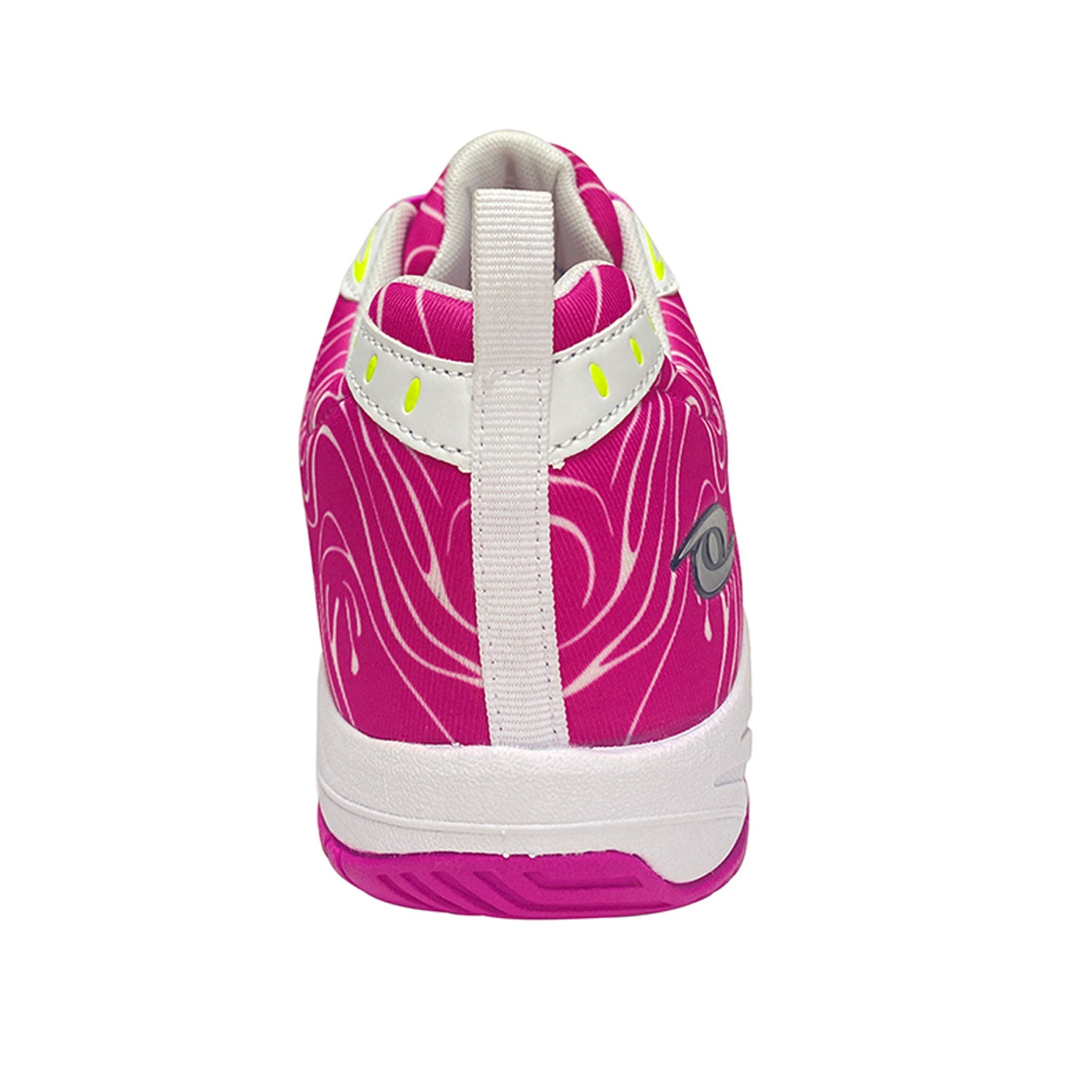 SIZE NOTE:  All DINKSHOT shoes are unisex and have a wider fit (W). Standard size conversions are displayed for online ordering. Actual markings on the interior of shoes received will indicate the unisex size. 
Acacia is proud to announce the limited time launch of the Pink Dinkshot, Acacia's flagship pickleball shoe known for its comfort and lightweight appeal.  A portion of all net-sales from this product will be donated to support Breast Cancer research and treatment. The Dinkshot features high-abrasion contoured outsoles with added Kevlar drag guards, enabling quick lateral movements while providing the reinforcement and traction required for high intensity movement. Wider-fitting toe-box creates space and structure necessary to help you play comfortably and efficiently for hours on the court.
Features:
Upper: Polymer microfiber with reinforced ankle support and metal grommets.
Insole: Honeycomb-memory foam for shock absorption and air flow.
Midsole: Water resistant ARK-Technology EVA foam provides elevation and structure.
Outsole: Non-marking anti-wear natural rubber with elevated heels increases leverage, control and balance.
Fit: wider fitting
As with all shoes, fit will vary by individual. Whenever possible we recommend trying on a pair of our shoes at any of the fine retailers carrying our products.
For example, Ladies who typically wear a size 8.5 US women's shoe generally find the best fit with a size 7 Dinkshot (8.5 WOMEN/7.0 MEN). Ladies who have worn a size 9.5 Dinkshot in other colors, should order Dinkshot size "9.5 WOMEN / 8.0 MEN".
All products are shipped from the USA.
Ground shipping is 5-10 days.
We want you to be satisfied with our products, which is why we offer a 30-day at home trial program. Unused/unworn products may be returned within 30 days of receiving your order. If you need to swap out your product for another size or another style just reach out. See full return policy for more details.
Sale price
$89.99
Regular price
$89.99
Acacia's flagship pickleball shoe known for its comfort and lightweight appeal.